BUNNI'S BUBBLES
created by Bunni Slater
to order a signed copy
$19.00 Pay Pal Click HERE!
"Bunni Slater writes books!"
Bunni Slater of the Cat's Meow
exhibits her fashions in her new
Complete with a paper doll figure
so you can draw your own clothes!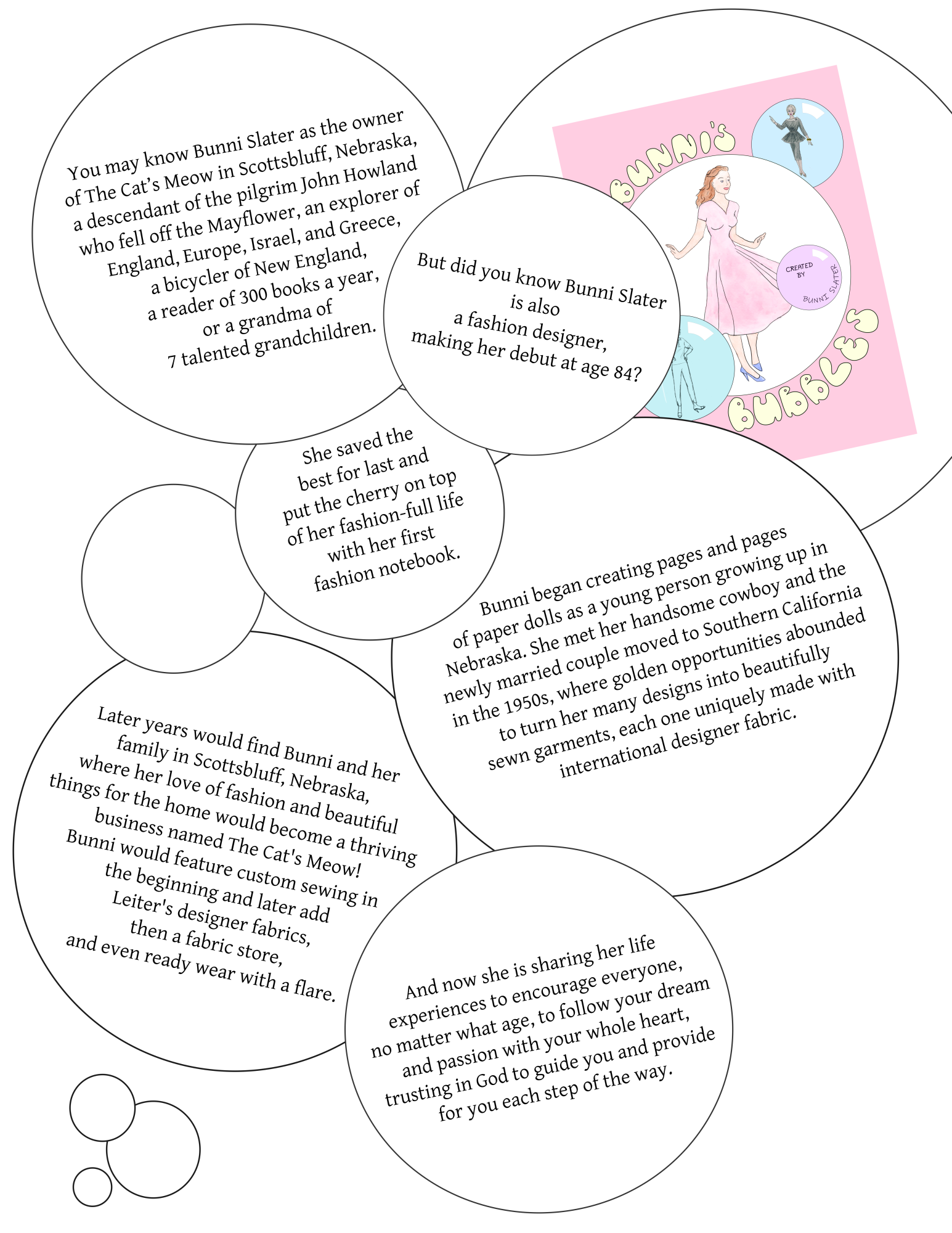 To order a signed copy
with Check: send $19.00 plus $5.00 Shipping to
Lauri Matisse
1515 Broadway
Scottsbluff, NE. 69362
and I'll send one right away!
All other books/notecards available
with check as well.